We are delighted to have received a Celebrating Communities grant from Birmingham City Council - a grant designed to help people in all areas of Birmingham embrace the City's status as host for the 2022 Commonwealth Games.
Funding will be used to develop the garden. Hold open sessions, workshops, talks and a garden party - Saturday 6th August. 
​​​​​​​
Garden Party, Workshops and Planting
Philip Murphy, Director of History and Policy at the Institute of Historical Research, University of London, (former Director of Commonwealth Studies) delivering the talk, 'Why has the Commonwealth survived so long and will it ever escape the shadow of the British Empire?' 
A wonderfully engaging summary mapping the history of empire,  governance/rebellion, independence, republicanism, institutional changes, the role of the Commonwealth and contemporary relevance.
Full sun added to the occasion, a reminder of the need for global 
co-operation, and shade!
Inspired by our DIY Temple for the Gourds and 

Grant Wood's American Gothic

, Philip Murphy devised the photo in the montage above. The improvised rake replacing the pitch fork. 
 Acknowledging the reference, Tim said that he'd been introduced to Grant Wood's work through the Simpsons, American Gothic Parody.
Hannah Wright created delicious Commonwealth inspired dishes, ingredients included community garden grown pumpkin leaves, amaranth, callaloo, onions, potatoes, tomatoes and herbs. 
Thanks to Ahmed and family for making a great curry with one of the gourds and leaves, grown from Bangladesh seeds. Also to Steph, Leena and other guests who contributed great home-made dishes. To Phil for supplying the elderflower champagne, washed down in style with 'drink me!' margarita glasses, previously used at a children's book launch.
Ammi at 88 Rainbows, added a touch of theatre with a butterfly head band workshop.
Flag painted stones made their debut and toured the map table.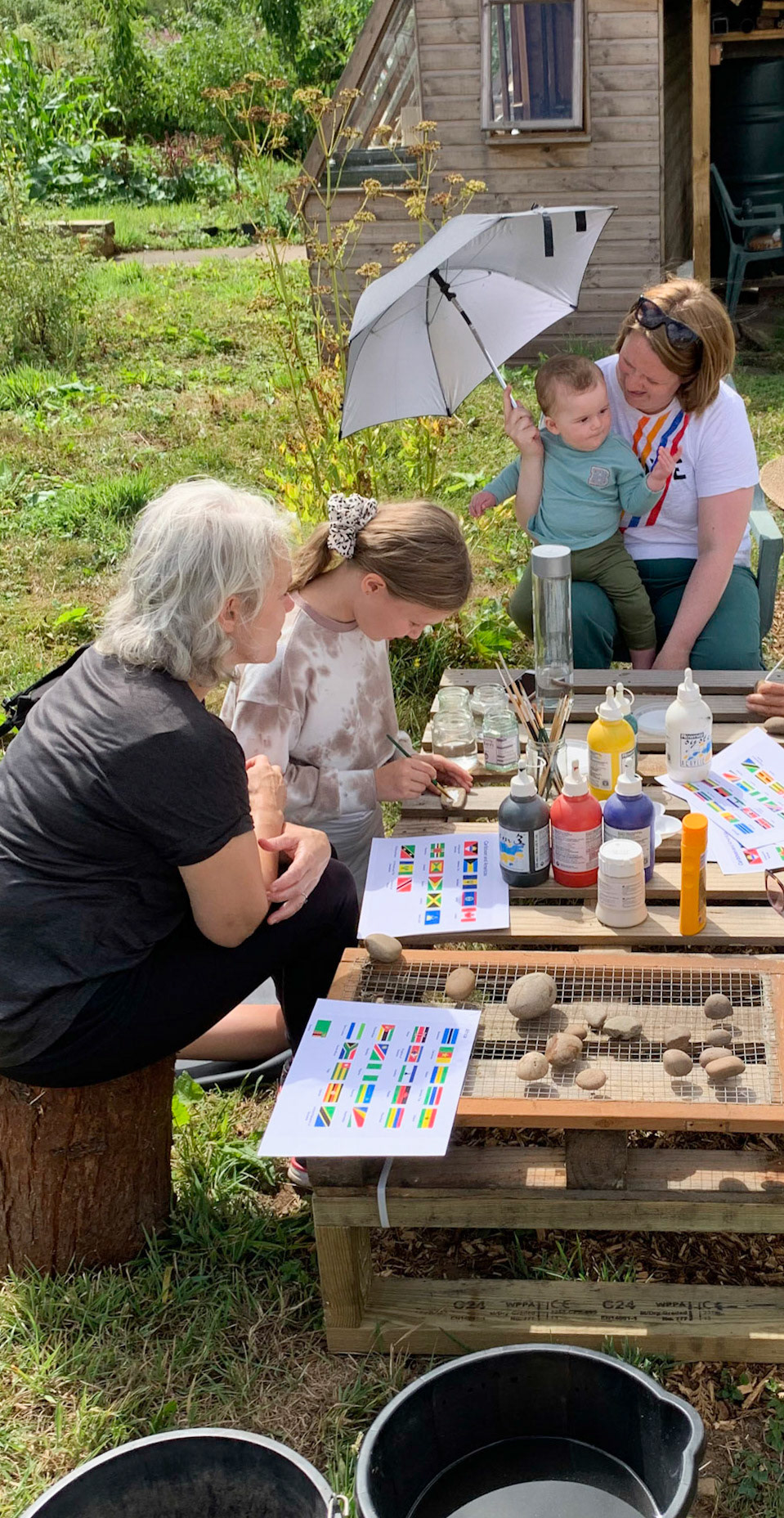 An Indian print block workshop run by Ammi at 88 Rainbows and Commonwealth flower lino print workshop, produced unique bunting for the garden party. 
Freddie did a fine job of outlining Australia, after a little Multi-Tool engraving practice. 
Painted stones were used as game components to identify Commonwealth countries/rearrange the world order!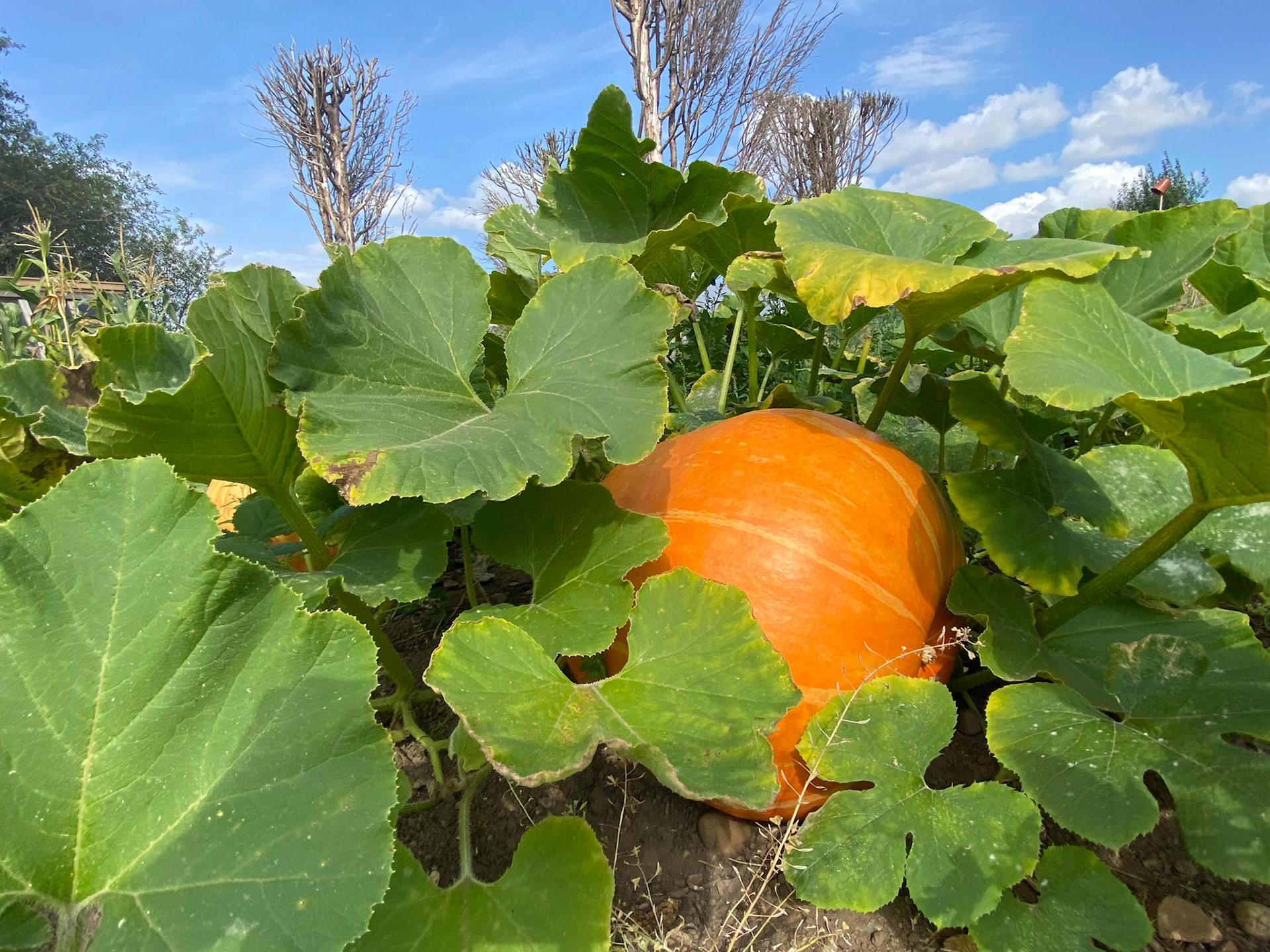 Honey bee on Mountain mint (Pycnanthemum pilosum), female yellow Broad-bodied Chaser dragonfly (featured in the poster), photographed by horticulturist, Phil Stokes in the garden. 
Phil, James and volunteers attending the open garden sessions did a spectacular job of growing and labelling a wide variety of multicultural culinary edibles and flowers.
The walkabout, identifying plants for culinary, medicinal and creative uses, pollinators and associated faunas, proved to be a great success! The living grass demonstration will be featured here when videoed.
​​​​​​​
Ella, sharing 

phenomenal

 moves with Rora, and vice versa.
​​​​​​​
Kev, on the hoof, applying master builder skills to the hoops - you never know what's possible till you try!
Iggy, keeping those Commonwealth vibes topped-up!
Thanks to everyone who took part for making it such a creative, informative and joyful project.
Photos© Holly Peck, Georgia Wright, Philip Murphy, James Phillips, Patricia Crummay, Philippa Crummay, Phil Stokes