The Fledgling Programme comprises a pilot project and two research and development projects. They will take place at Greenaleigh Community Garden and online over a 15 month period. 
The pilot project consists of 10 workshops, a sharing event and production of a 'do it' handmade book and ebook, containing DIY instructions for making art. The onsite R&D project explores growing art works/materials. The online R&D project explores, creating interactive website content and a children's page. 
The programme will test the feasibility of long-term goals and guide future project development.​​​​​​​
Workshops featured on the flyer below are open for booking.
​​​​​​​ 
Remaining Friday sessions and are now available to all age groups.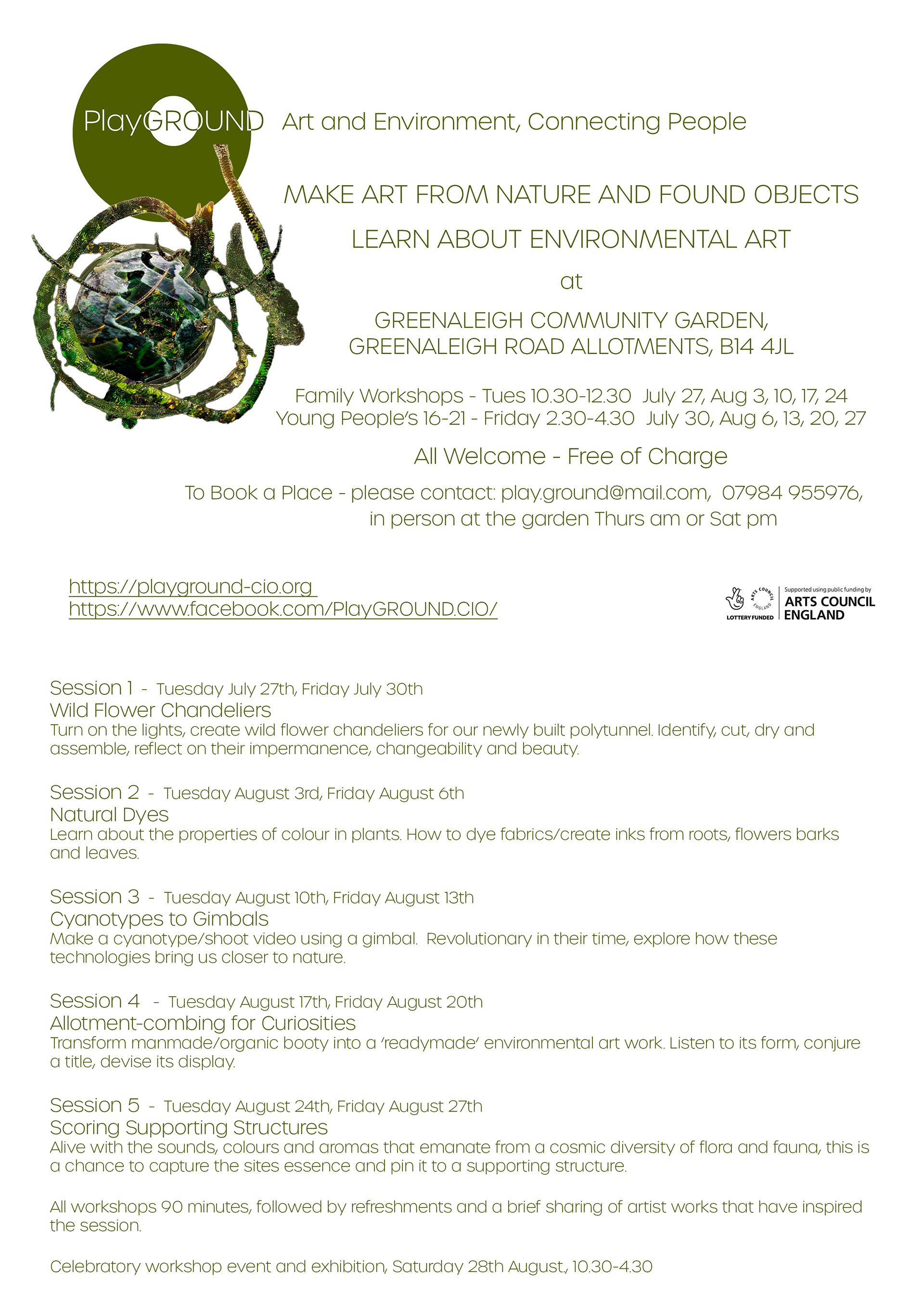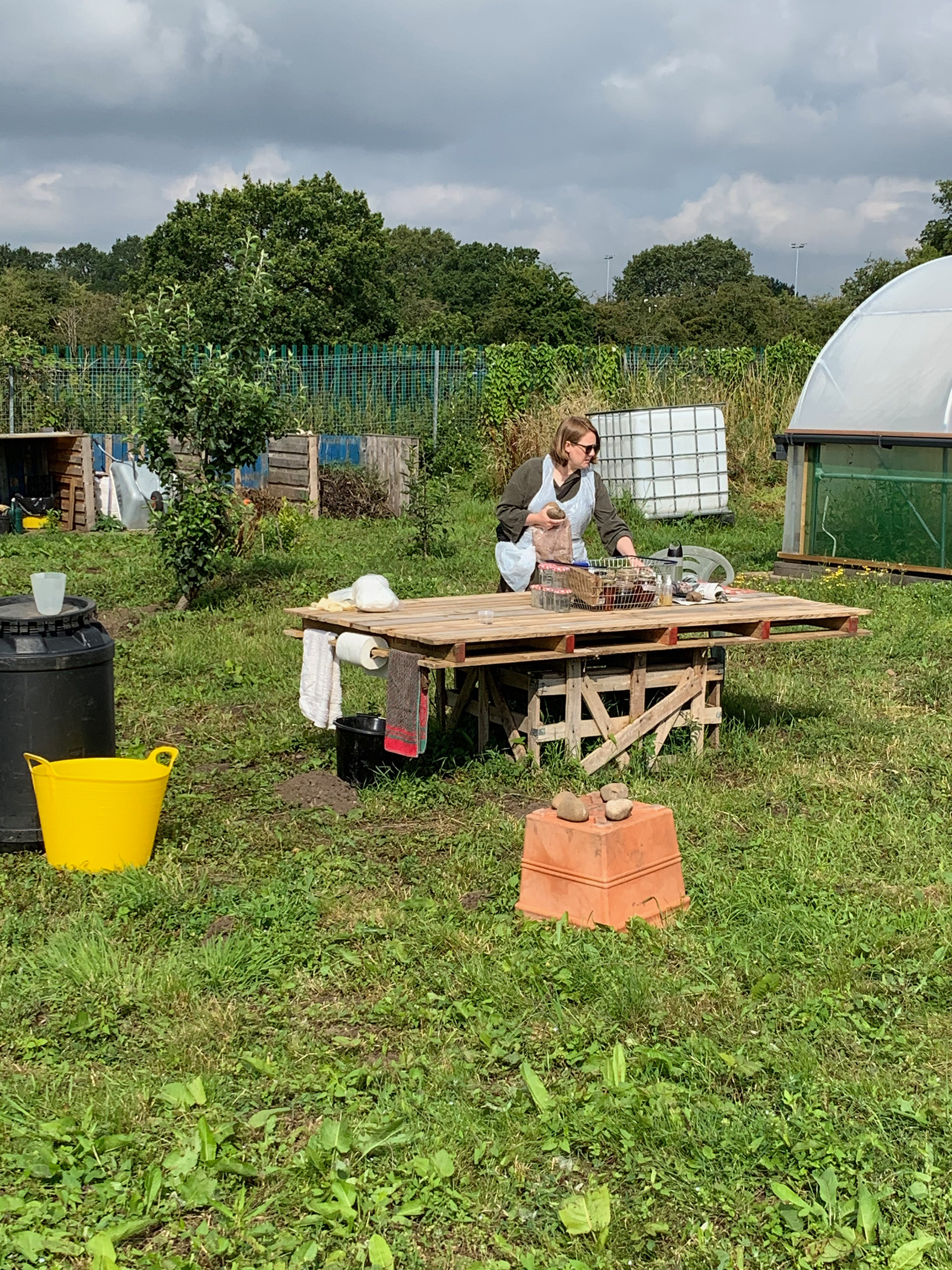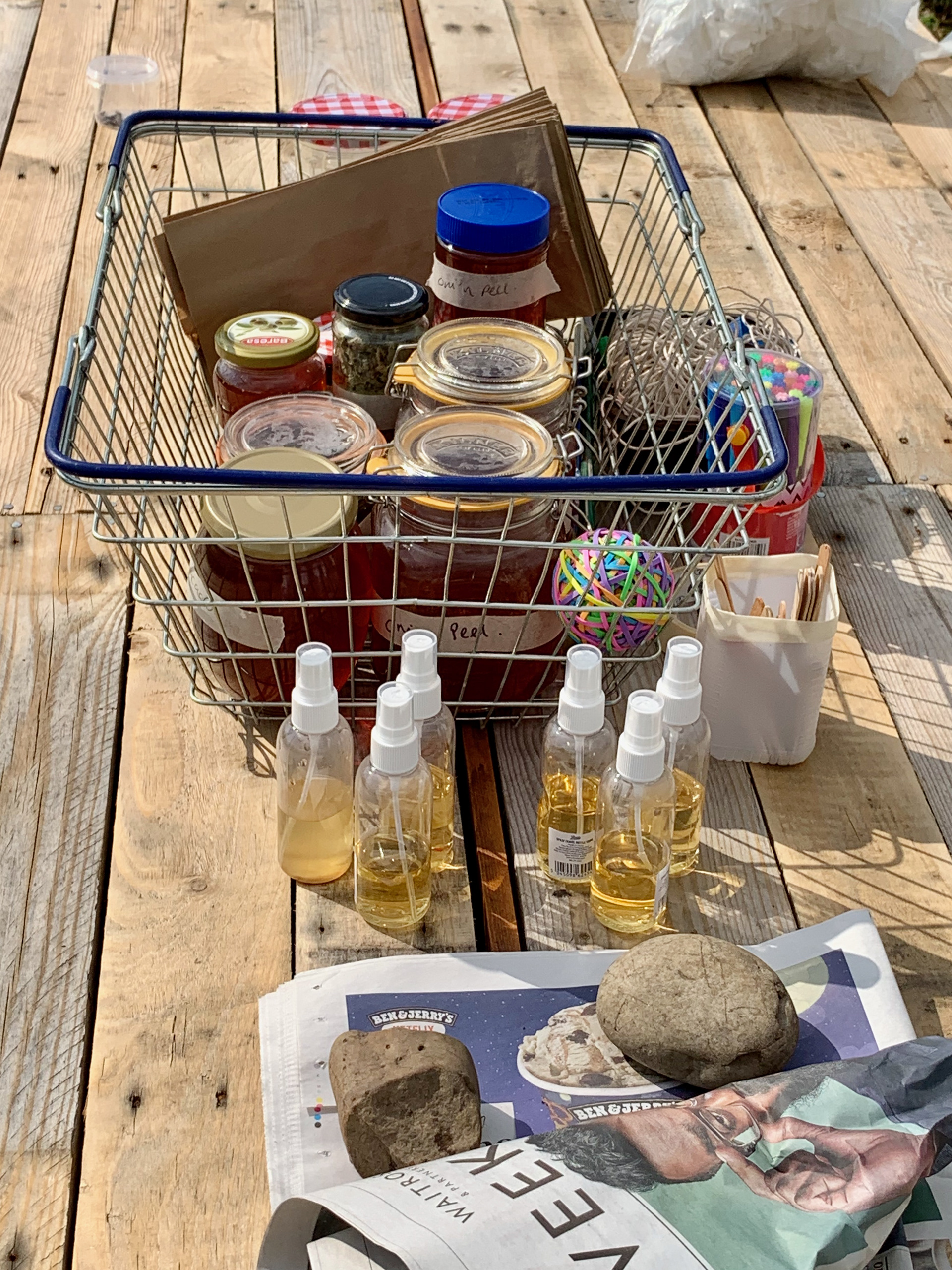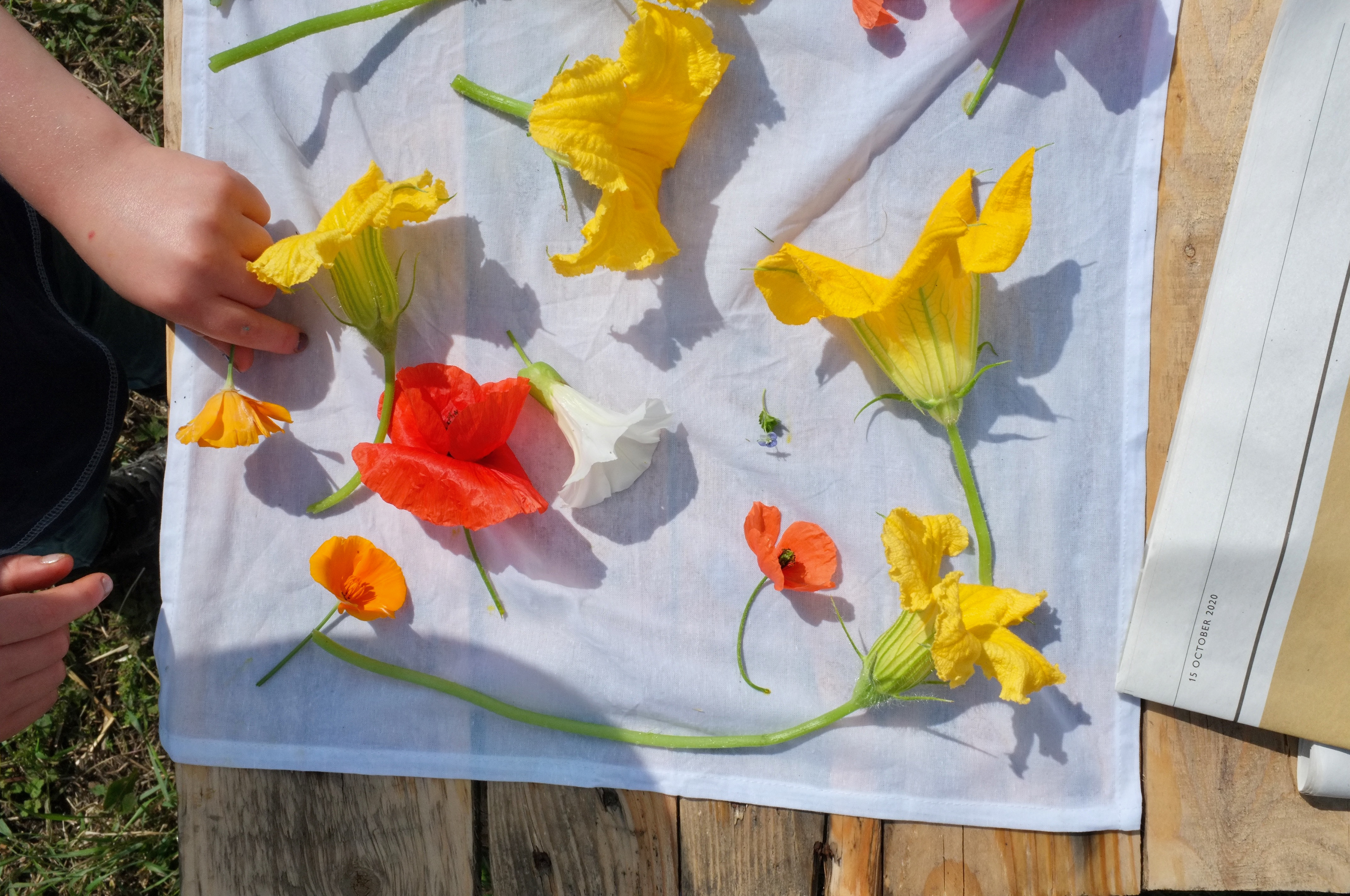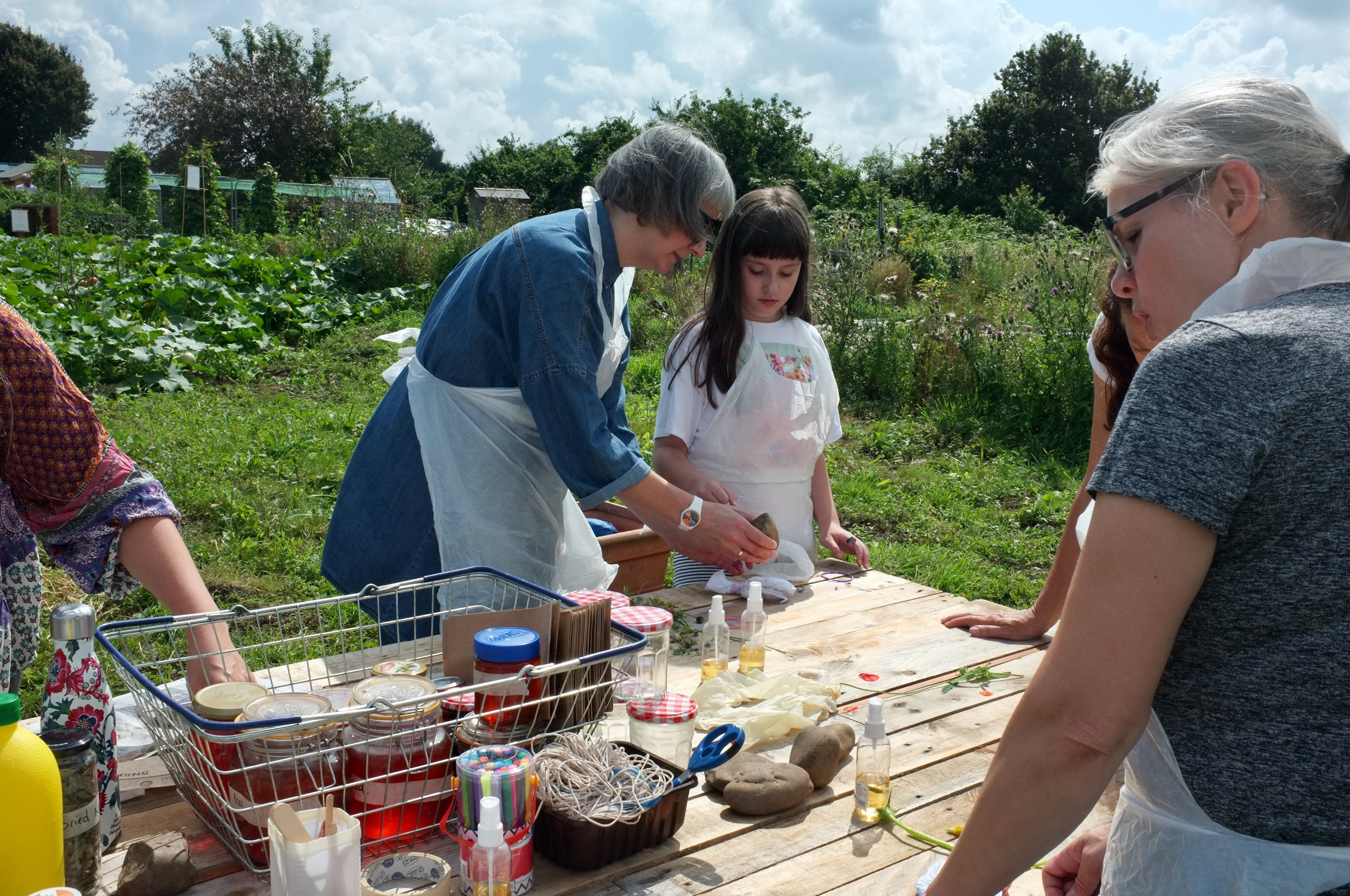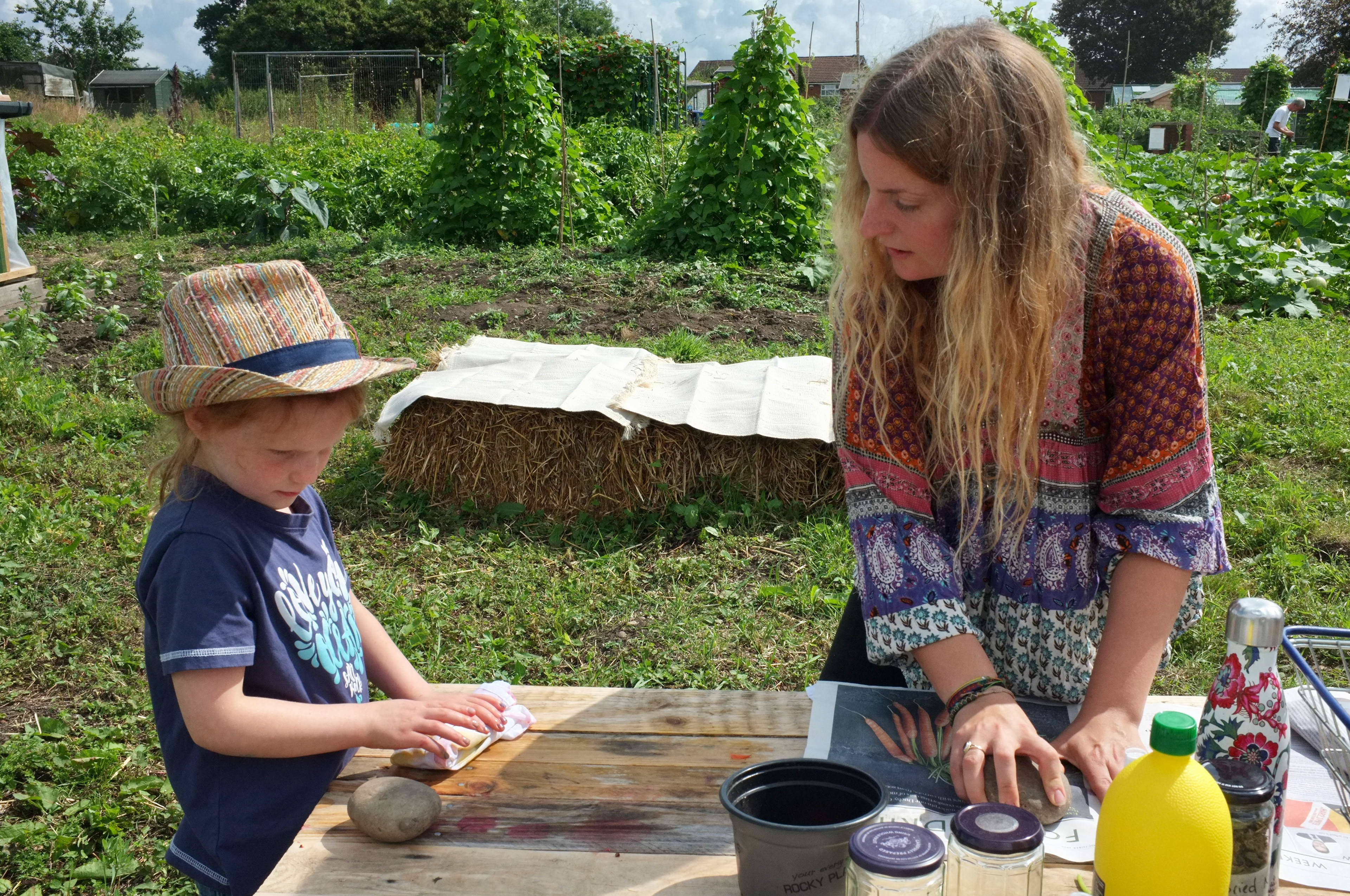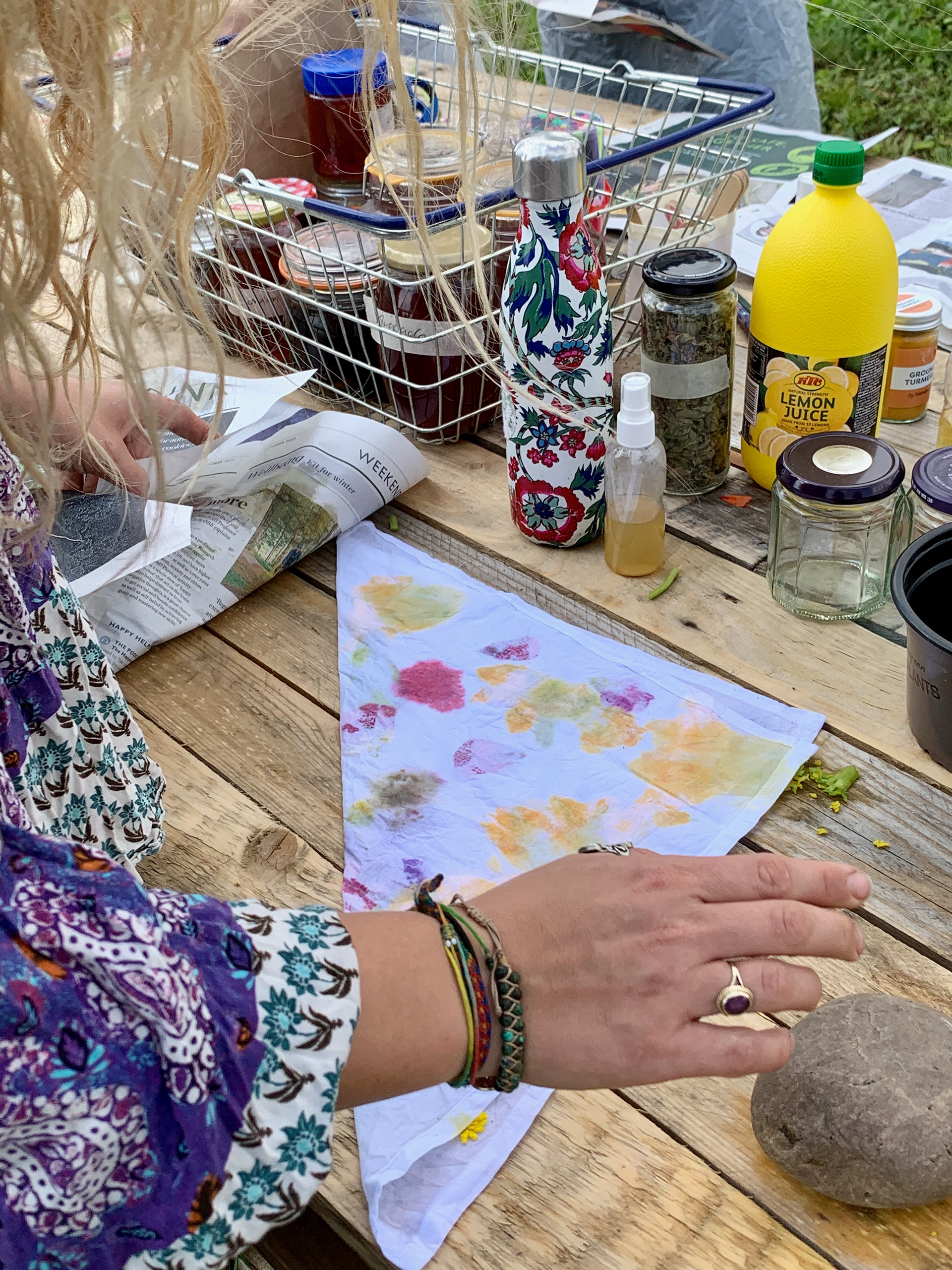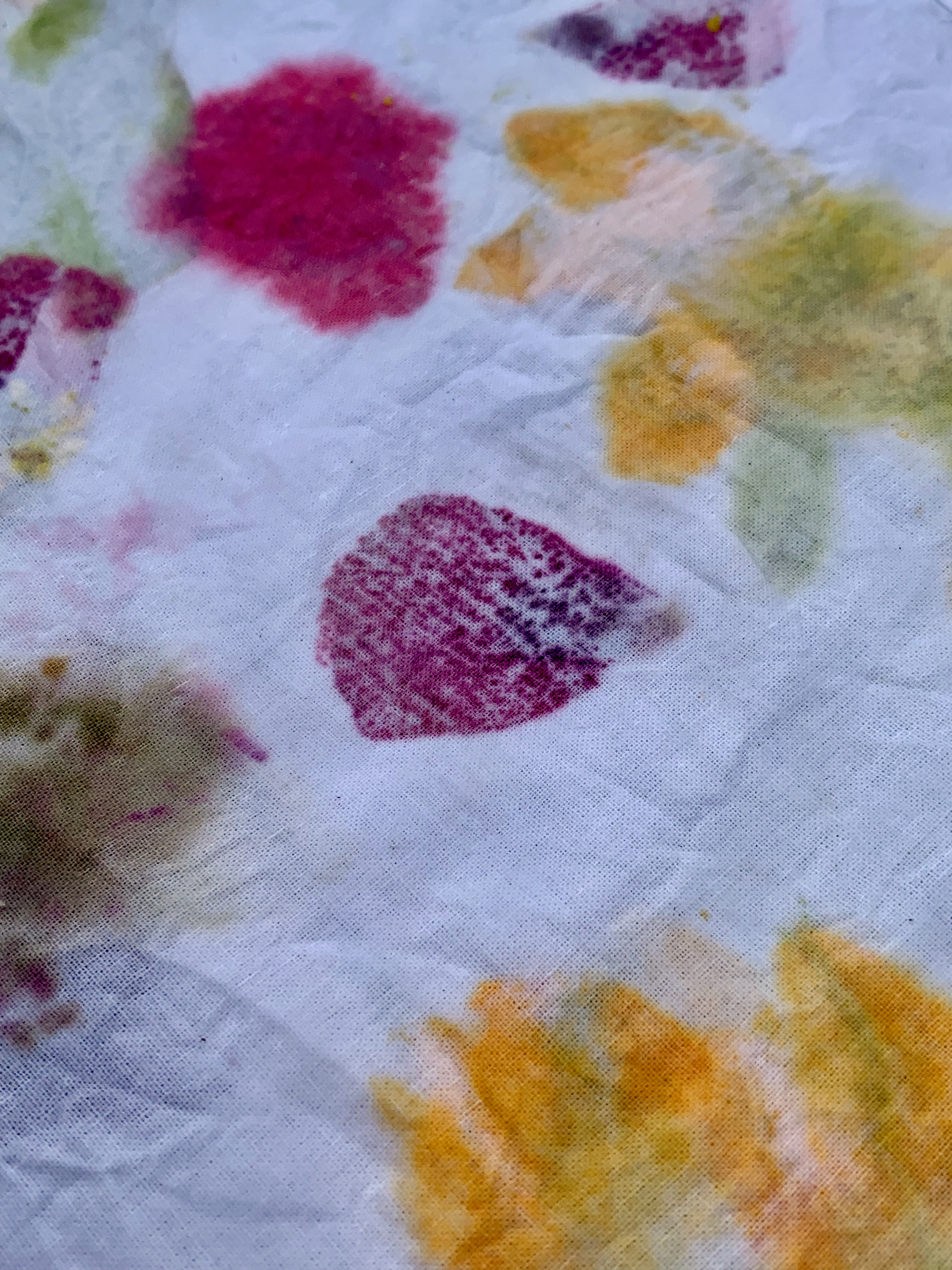 Today's anthotypes - images created using photosensitive material from plants, looked amazing! 
Raspberries, pumpkin flowers, nettles and blackberries were gathered and arranged on large handkerchieves, prepared for printing by dampening and spraying with cider vinegar. Some were folded and submerged in pre-prepared jars of pigment made from food waste. After two weeks they will be rinsed and ironed. We're looking forward to seeing the results.
Sigrid Holmwood

, this weeks inspirational artist draws on performance, art history and the complexities of globalisation and contemporary life to expand painting and explore the relationship between painting and the figure of the peasant (a term often used pejoratively). Her work has involved researching pigment gardens and applying traditional techniques to make pigments, tempuras and dyes. Exhibition titles include, The Peasants are Revolting!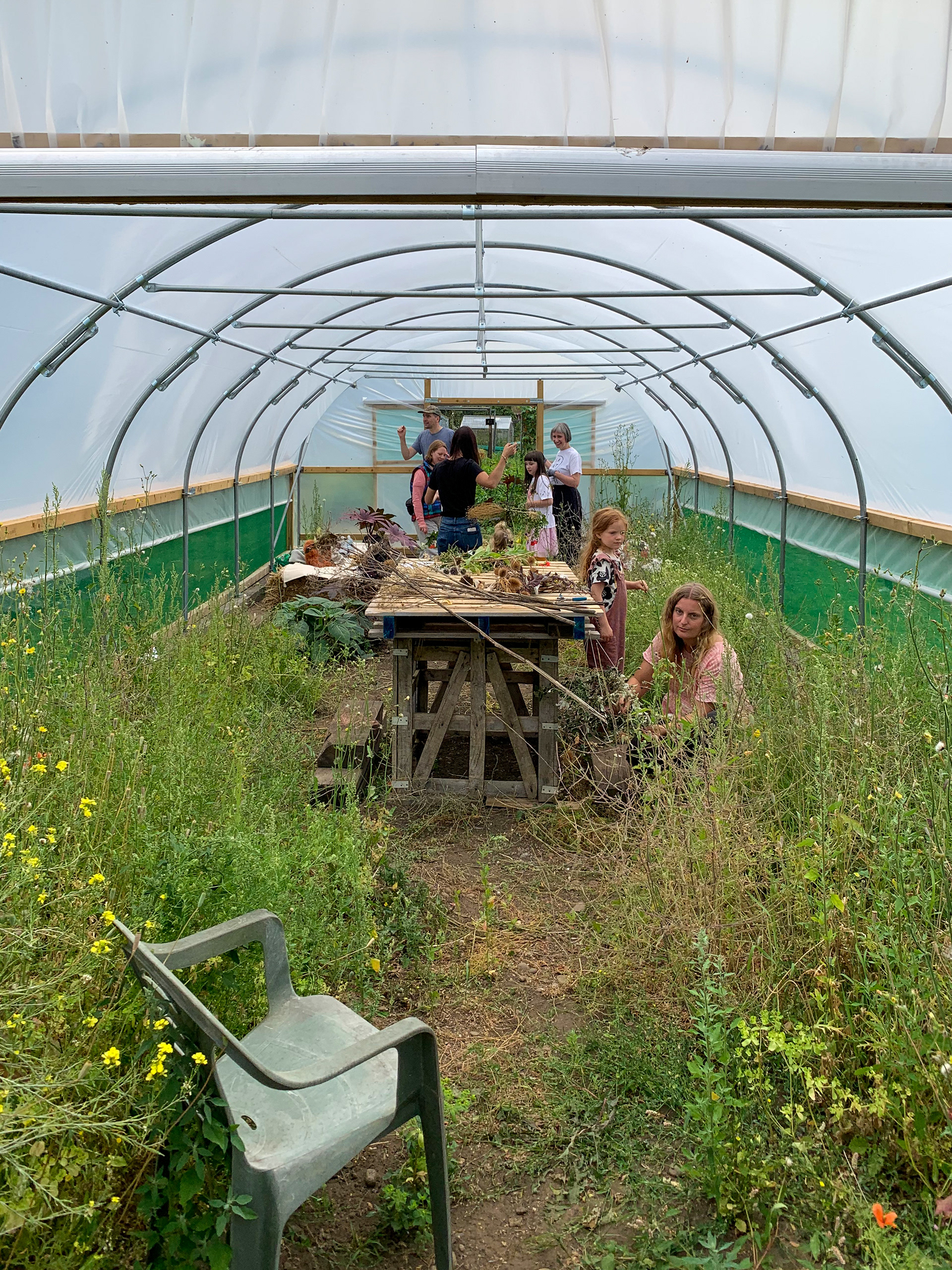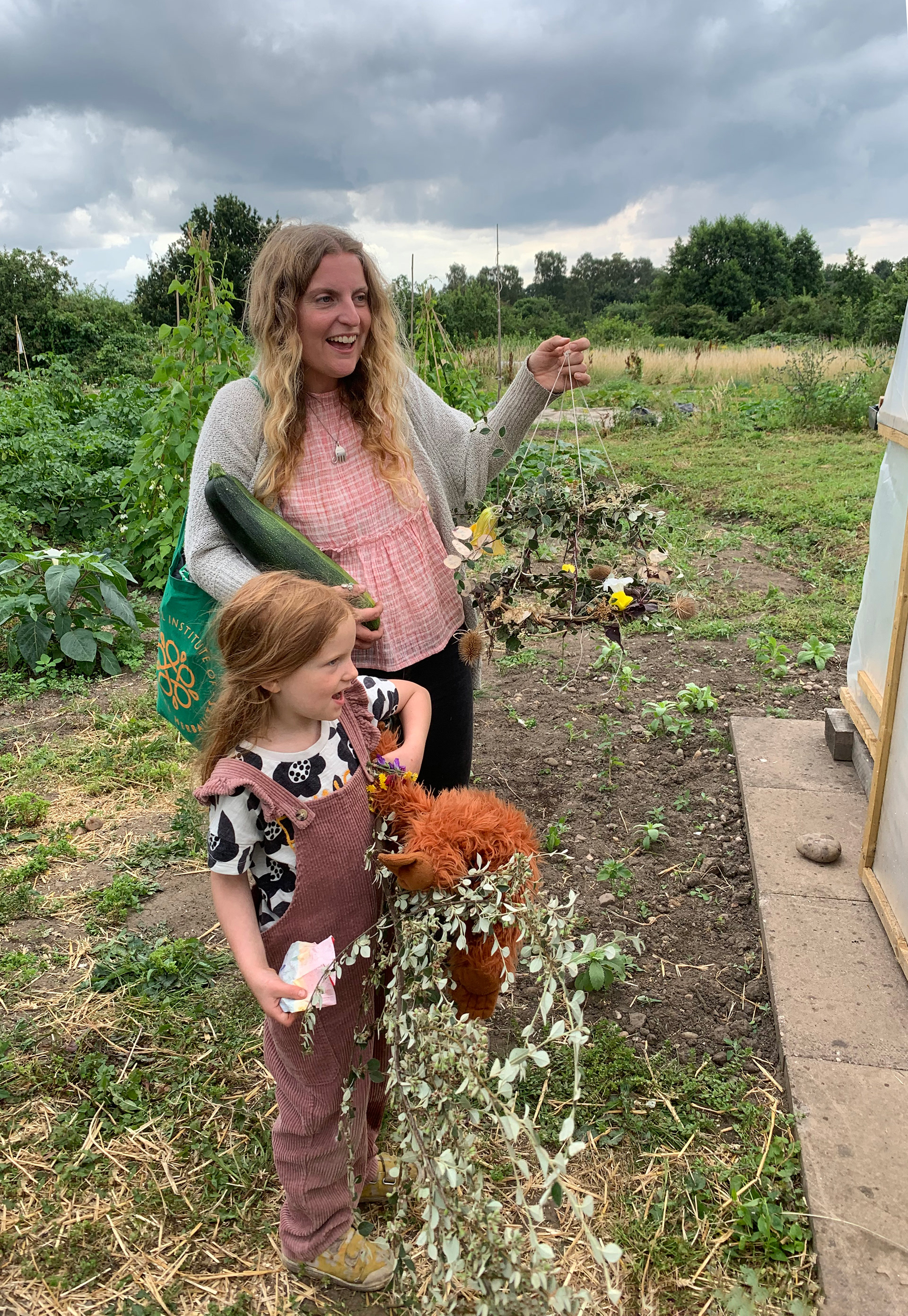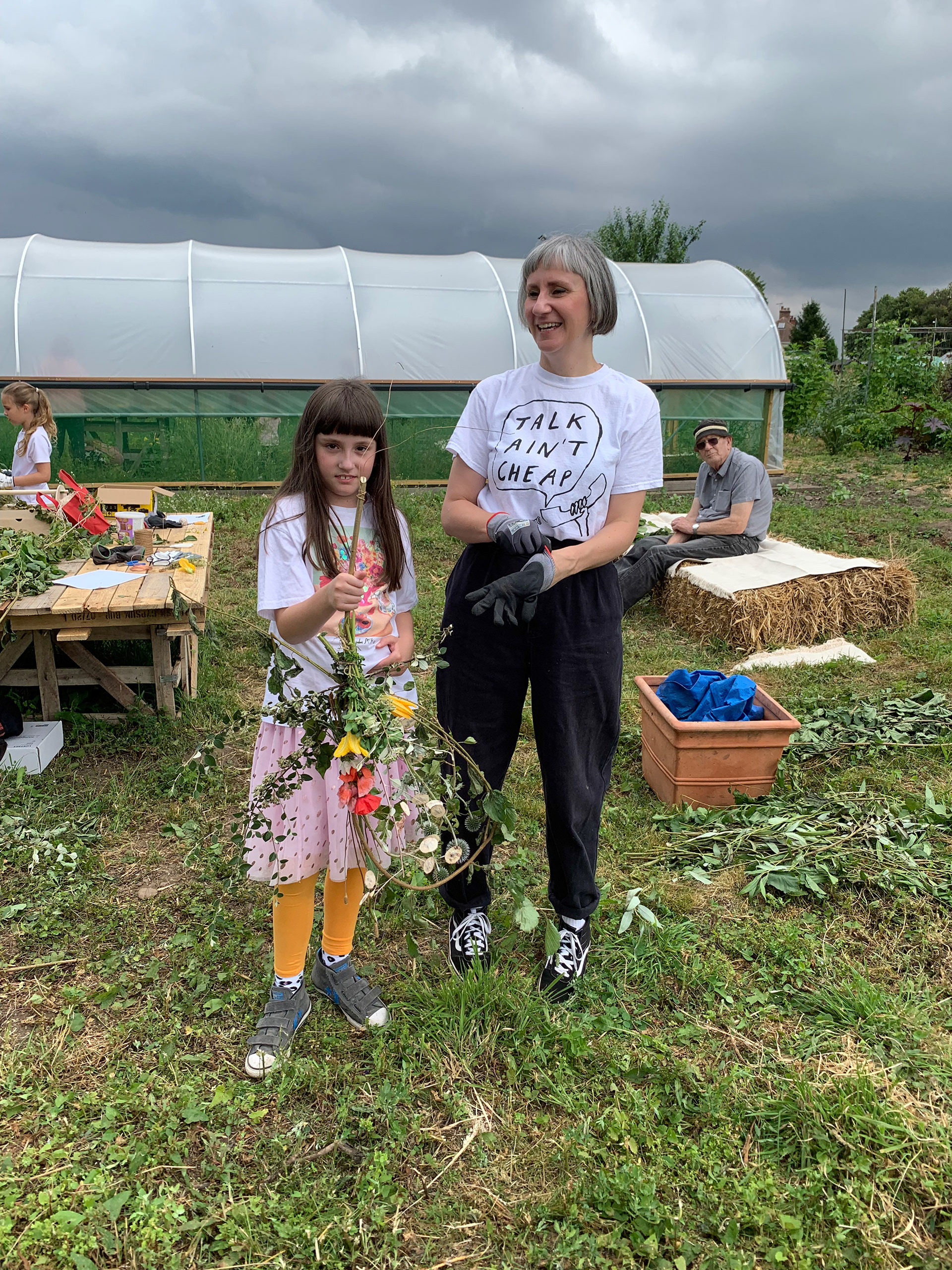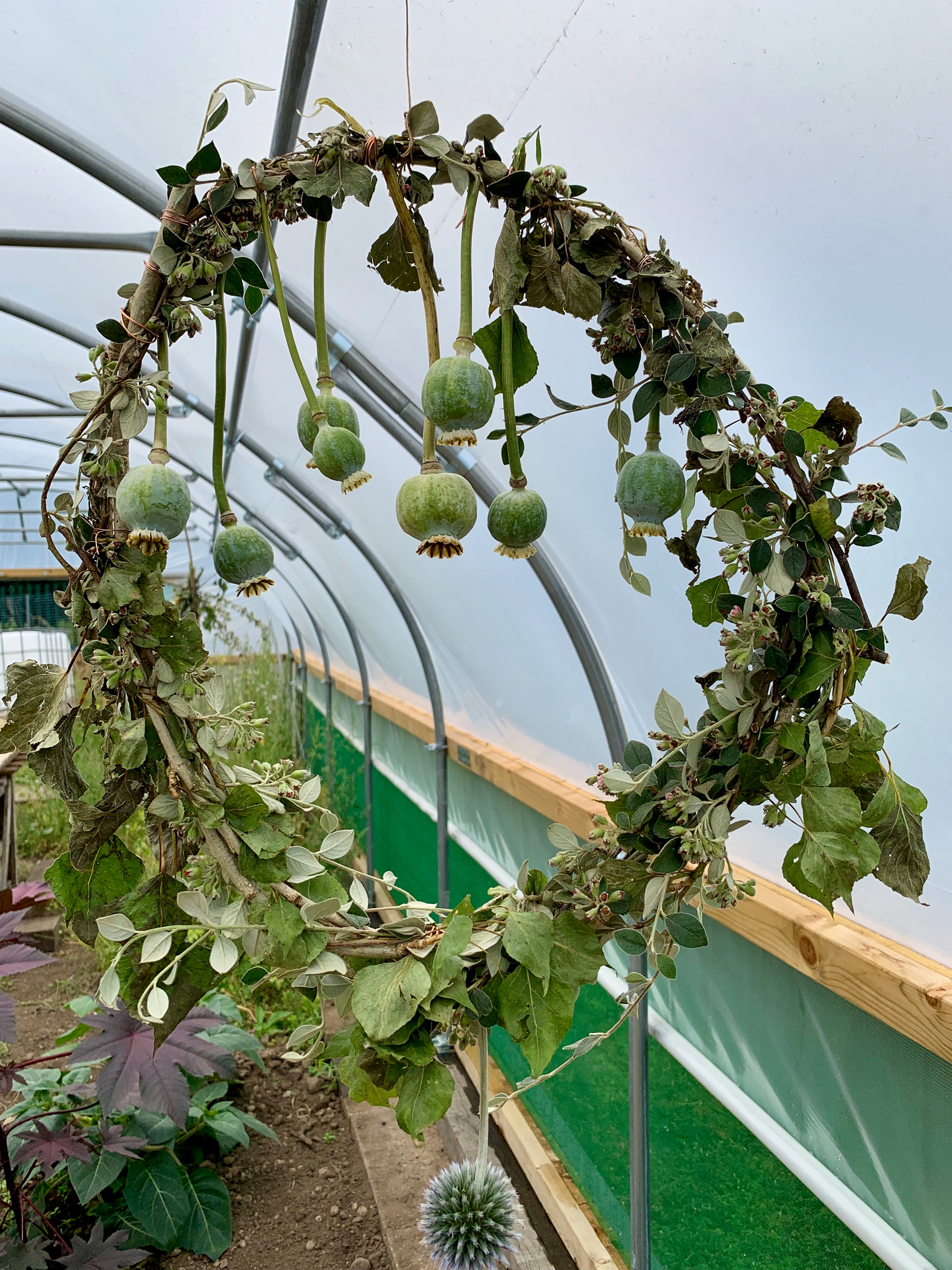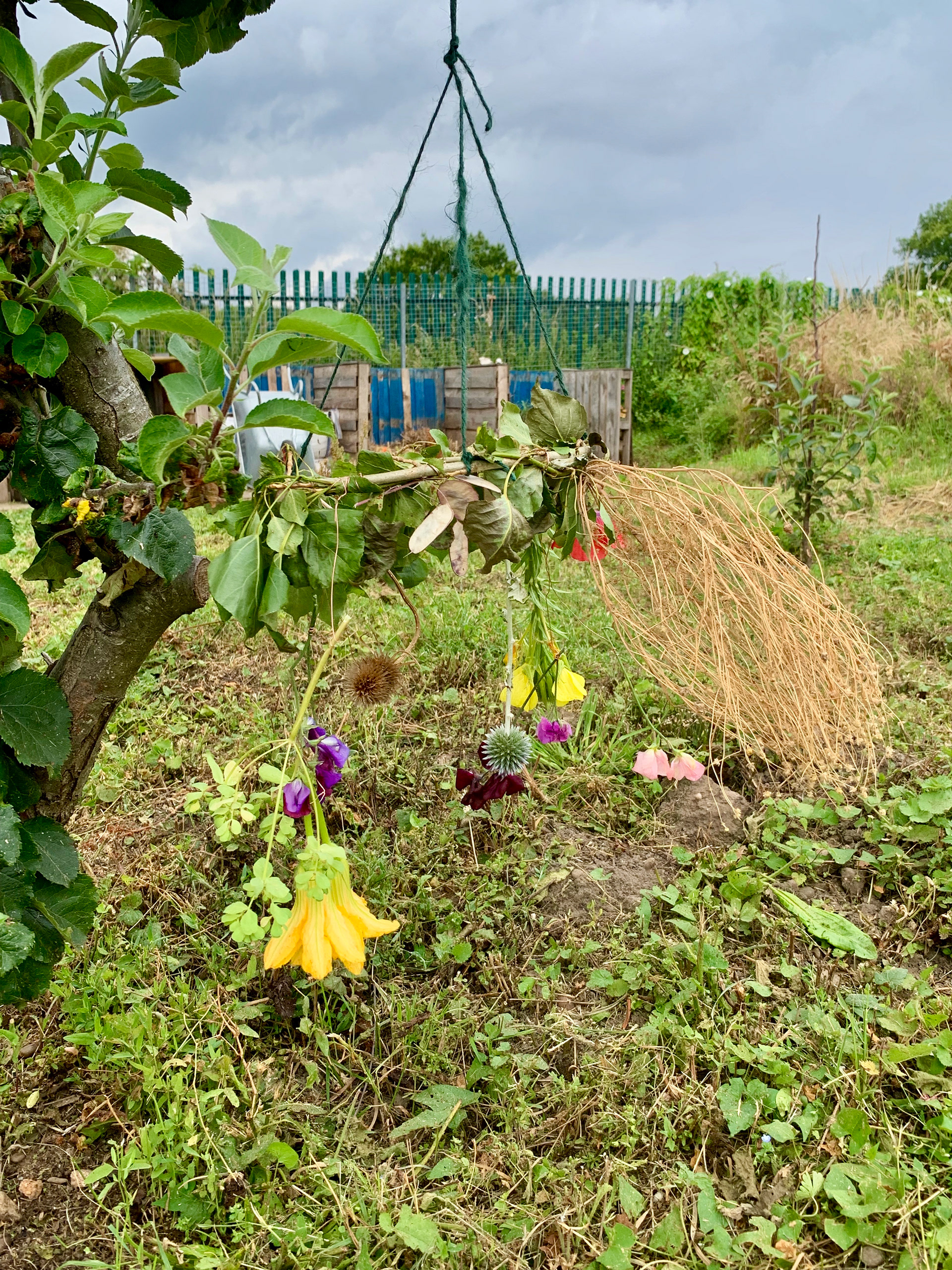 Thanks to everyone for making our first workshop so much fun. 
Even Great Grandpa Rod joined in by helpfully making a child catcher (from Chitty Chitty Bang Bang).